Contact us using the handy form below, or via post or phone! 
The Independent Eye
502 Pleasant Hill Rd.
Sebastopol, CA 95472
Phone:   707-824-4307
FOLLOW 
Life is a contact sport.
LINKS
Visit the website of The Independent Eye.
Follow us on Facebook: Elizabeth Fuller & Conrad Bishop.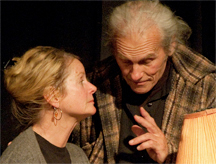 Browse our YouTube Library of short videos and trailers.