—From EF—
Every year, every decade has brought me gifts. Sometimes they aren't fully-appreciated until their picture has a frame, and I received a beautiful frame this Thanksgiving. Our family was together at our house. Our daughter Johanna, who has lived in Italy for over twenty-five years, makes a twice-yearly visit now that our own transatlantic travel is not as frequent, and she arranged to come for the family gathering—specifying that she would be in charge of menu and prep. Our son Eli and his beautiful Lady Meg didn't have to endure eighteen hours in assorted overgrown sardine cans, just a drive in their first all-electric Zipcar.
This year will be the first year that Jo's husband Francesco will celebrate Christmas without his mother, and Jo won't be preparing the epic event of an Italian Christmas feast. She welcomed the idea of doing an elaborate Thanksgiving whose menu would allow our one vegan celebrant to eat just about everything. The one turkey item was the one that engaged me in substantial prep, boning a pair of big turkey thighs, stripping the skin, and surgically removing all the ropy tendons. Aside from that, my major contribution was delighting in a half-day of shopping with Jo. A lot got done on Wednesday, but Thursday really hit high gear after we all shared a big elaborate salad at lunch—my major kitchen contribution for the day.
Here's what we enjoyed: a stuffed mushroom appetizer, followed by turkey cutlets wrapped in prosciutto and fresh sage, then Lobio (a Georgian red-bean stew with walnuts) accompanied by pan-cooked cornbread patties and a relish of pickled lettuce. A substantial entree was a mixed-root-veggie layered gratin, baked with a cashew bechamel in lieu of cream; the thin bands of color were spectacular, shading from the dark red of beets through the different red of purple potatoes, then orange squash topped with white turnips. Pickled lettuce was a new concept for me, even more so the roasted fennel with radicchio and red grapes, and both were piquant and wonderful.
After lunch Eli and Meg were fully involved with Jo's kitchen prep, and the three of them were having a great time together chopping, schmoozing, and catching up on the past months' events. Everything was proceeding smoothly, my kitchen is small, and I surprised myself by asking Jo if I was a needed pair of hands or if I could take some time at my computer doing memoir-editing. She briskly allowed me to avoid guilt, and it wasn't until close to sit-down time that I rejoined the crew.
That was the lovely frame. For maybe the first time in a lifetime of "doing everything," I savored the distance of age. The three were working as a lively team and sounded as if they were enjoying it. I was not excluded, I was privileged. Elderhood can be beautiful.
###
A weekly view of the world we
wake into every morning. 
Books and Media by
Bishop & Fuller
A Visit to Life:
micro-fictions
Mica: 25 Flashes
more micro-fictions
Flashes & Floaters:
14 Fictions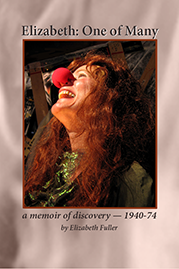 Elizabeth: One of Many
(1949-74)
Seven Fabulist Comedies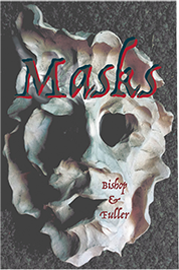 Masks
a historical fantasy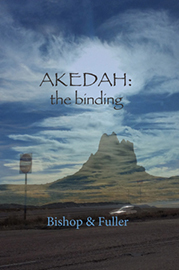 AKEDAH: THE BINDING
a novel of promises broken or kept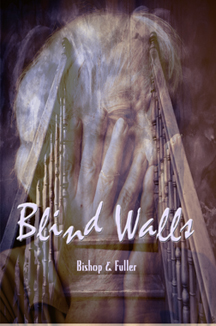 Blind Walls
a novel of blue-collar ghosts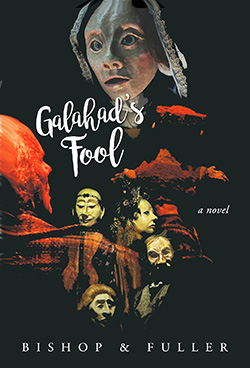 Galahad's Fool
a novel of puppets & renewal

Co-Creation:
50 Years in the Making
A Memoir of the Creative Life

Rash Acts
35 Snapshots for the Stage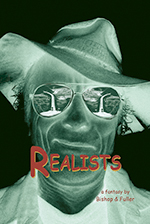 Realists
A Novel of Dystopian Optimism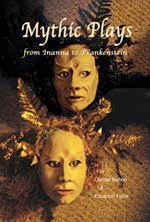 Mythic Plays
From Inanna to Frankenstein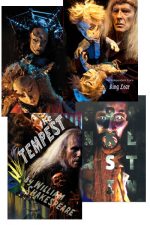 DVDs
Stage Performances!