—From EF—
The little hybrid maple tree in our front yard has shed most of its leaves, and after each new session of raking I swear I've heard it giggle as it drops another spray of red and yellow and brown to cover the moss again. This year I've started collecting the fluffy leaves in a big mulch barrel to mix with the long needles from the whatever-it-is gnarly pine tree way down front. I used to get peeved at what I regarded as littering. Now that I've realized it's a gift, I love watching the fluttering release.
On another note, we emptied our survival supplies from the old tour van so Conrad could pack it wall to wall with dead palm fronds for a dump run. Palm fronds do not flutter down gracefully. One that was clearly about to let go had second thoughts, and as the load was nearly complete I had to grab its tip and run around swinging from it like Tarzan to make it let go. While we were at it, we said goodbye to various ancient computer parts, dead hard disks, an old VCR, and a very heavy backup battery unit that had an irritatingly short life. Packing it in was not fun, but once the heavy tech was in its e-waste bin, we teamed up and threw palm fronds like baroque javelins onto the messy concrete floor of the processing shed, watching nervously as the roaring yellow dinosaurs shoved and crunched stuff from adjacent areas. It was a jubilant release. Then we treated ourselves to ice cream from Mimi's.
Earlier in the week we tackled the baroque mess of our walk-in wardrobe room, the "his" pole and the "hers" pole of hanging items from what looked suspiciously like the 70's. I mean, a sport jacket's a sport jacket, and almost all of our clothes have come from thrift stores, but there are limits. I can't bear to throw a usable garment in the garbage, and now that the resale places are accepting donations again, it was time for a purge. The carefully folded and stacked stuff filled a huge yard-waste black bag, and it felt immensely satisfying to heft it onto the loading dock.
I've found strange artifacts in our old archaeological cartons of papers, and given that the rest of the memoir is likely to take at least a year I've taken to scanning a lot of the stuff I'm likely to keep coming back to and then ditching the paper. We're old enough to sense that we'd better haul ass in getting rid of stuff. I almost do a funny dance when opening old three-ring binders and flopping the contents into the recycle bin.
All this delight in release has made me recognize another thread, the release of old shopworn guilt and shame clinging to past blunders. As I've been writing, I've been forgiving, and it feels good. I look at that little maple tree and wonder if it's having a good time.
###
—From CB—
It's important.
#
It deserves being capitalized, since it always involves proper names.
#
Being 80 years old, it becomes real, even though I can't conceive it. It's hard to think about not being. I can only recall my mid-afternoon Ph.D. seminar on Hegel, which was likely on a Tuesday.
#
I have no concept of an afterlife. The Egyptian Book of the Dead gives you formulas to turn it into a luxury cruise, but I'd need to remember my reading glasses. I can't prove that there isn't an afterlife, but I don't depend on it. The most useful concept, to me, is that the state of your mind in its last years will be what you carry forever: that at least gives us a paradigm for trying, at long last, to make ourselves into decent human beings.
#
My greatest worry is leaving a mess behind. I have recurring dreams of packing up crap in the van, and it never ends.
#
Everything that can be said about death has been said, mostly by people who aren't currently dying. Not a soul actually writes from experience. It's like reading a travelogue about France by someone who's never been there.
#
The last days are a total crapshoot. I had a friend who received his diagnosis, arranged for hospice care, made his rounds of final visits while he could, approached the end with mindfulness, even a glow as we last saw him, and died a perfectly hideous death. No telling.
#
Death clears the playing field. Granted, we'd prefer it just happen to bad guys. But that's what movies are for.
#
On the days I walk home from the gym, I walk through a cemetery. Some families regularly decorate their plots with flowers, whirligigs, maybe a plastic Smurf. On a flag day, there's an outcrop of little flags. Sometimes a blue heron is seen parading in the grass, oblivious to whom he's honoring with his tread. I like the heron.
#
I would prefer cremation, despite its expenditure of fossil fuels, then the family dividing the ashes in small pots, with the rest tossed somewhere, though that requires caution. There are regulations, and I wouldn't like to be a scoff-law, however deceased. And there can be surprises. A friend tried to fulfill her mother's wishes to be cast into the sea; at the first fling, the ashes blew back in her face.
#
Burial is okay, but only where people stay living where they were born. My dad is buried in Brownsville TX, my mom in Harlan IA. As I live in CA, and I doubt I'll take a trip to either place any time soon.
#
For a play, a cow's skull was needed. A friend took on the responsibility, went to a slaughterhouse and obtained a head. She then had to boil it clean. More easily imagined than achieved.
#
Knowing the fact of death instills diverse ambitions. Am I impelled to write in hopes of surviving post-mortem? Does the billionaire strive to make billions in hopes of immortality? Does the saint embrace the leper to earn a merit badge? Fame fades fast, but it has the utility of feeding our illusions.
#
I've seen Kafka's THE TRIAL dramatized as a story about political despotism. For me, it's a story about the "injustice" of death. Perhaps it would be clearer if Josef K were played by a five-year-old who's summoned to court and convicted of mortality. "I didn't do it!" he cries.
#
The whole deal sucks.
#
The earworm running through my head in the minutes of writing this: "The worms crawl in, the worms crawl out, the worms play pinochle on your snout…" I looked up the full lyrics, since it's been a long time. Gets much grosser and ends with "And your eyes fall out and your teeth decay, and that is the end of a perfect day."
#
I'm eighty.
###
—From EF—
Last week I tucked the bedded garlic under a beautiful fluffy russet comforter of mulch, a mix of the lightweight little leaves from the Japanese maple tree by the house (first layer) and pine needles from the tree down by the street. Those are very long, so their layer knits together and holds the lightweight leaves in place. I managed that just before the huge soaking rain hit, so I could ruffle my hands in it and distribute it evenly before the drenching tamped it down. By now the garlic is very happy, poking green fingers up into the light, and it's making little staccato comments against a perfect background color.
As usual we went to the ocean this afternoon and watched a very lively light show. No swells, just a whole lot of little sharp ripples under bright sunlight making an endless cascade of twinkles. Made me want to dance.
Home, then clearing the spent beds of pepper and lettuce, planting new starts of lettuce and chard in the wine barrels. I entertain myself by the geometry: for six plants it's one in the center, and five in a star-circle. For twelve, two in the center and two concentric star-circles. They're little now, so their dance patterns are clear. Later they'll be an energetic mosh pit.
While napping after dinner, I got an earworm of one of the Bach pieces I've been earnestly recovering from my dim past. It's been fascinating observing myself discovering a new intentional way of practice, and I don't have any pressure on me so I can be patient and relentless. By now of course I know this piece note for note, but in the earworm version it suddenly became a lilting dance. When I got up I went out to the studio and let Bach lead me onto the dance floor. Normally my work time is in the morning, but this was in darkness and after some wine. My mental switch flipped and my hands followed.
When I was a teen I was gifted and anxious, a good technician but not a musician. As an adult composer, I learned to surrender to the will of the music that was flowing through me, but I wasn't often manifesting it with the technique I first learned—most scores were layered electronic tracks assembled on the computer, improvised like a jazz soloist one voice at a time. Tonight the composer-mind took over and now the fingers have the chops to get on the field and run. It left me breathless.
I thank the garlic, I thank the ocean, I thank J. S. Bach, and I thank the generous family who gifted me with their old used piano, the first one I have had since I said goodbye to my Steinway upright in 1999. I'm back in the dance.      
###
A weekly view of the world we
wake into every morning. 
Books and Media by
Bishop & Fuller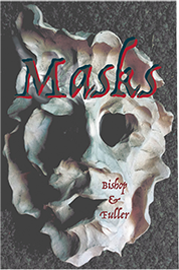 Masks
a historical fantasy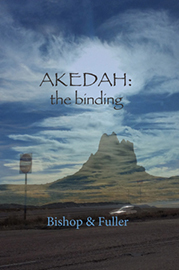 AKEDAH: THE BINDING
a novel of promises broken or kept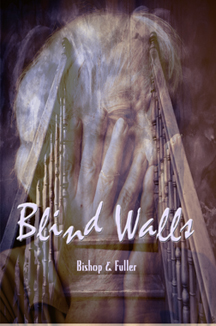 Blind Walls
a novel of blue-collar ghosts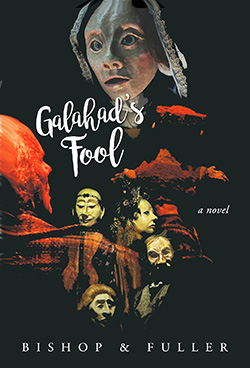 Galahad's Fool
a novel of puppets & renewal

Co-Creation:
50 Years in the Making
A Memoir of the Creative Life

Rash Acts
35 Snapshots for the Stage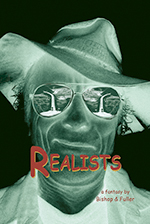 Realists
A Novel of Dystopian Optimism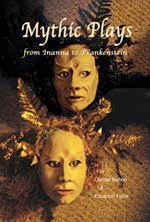 Mythic Plays
From Inanna to Frankenstein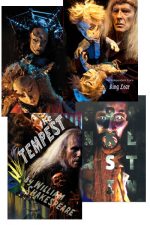 DVDs
Stage Performances!