—From EF—
I jumped the tracks hooking up with Conrad Bishop, and I didn't know what I was doing. He wasn't like others I'd fallen for, and I knew he had a dark surreal streak that I might never understand. Our first theatre work together was a violent nearly wordless murder scene from Woyzeck, and I knew it was powerfully disturbing even before the class responded. Yes, he read lush poetry to me, but there was an edgy undercurrent in what he drew and in the pencil-written letters scribbled during our first time apart when he went home from Northwestern. I said yes in a heartbeat when he proposed making love: "I'd like us to be together. Would you like that?" We plighted our troth in the back seat of an old Chrysler on the cold November streets of Evanston, and both knew immediately that this was permanent. In the words of the song, "The road goes on forever and the party never ends."
His career became my career, and I didn't have to give anything up. I wanted to be in theatre, and he was theatre for me. We worked as a team to achieve his goal, a Stanford Ph.D. and a college faculty career. The first job in South Carolina was a hinky byway, but the second one in Milwaukee, the Fine Arts School of UWM, was solid. So it was amazing how easily we became outlaws. The after-hours theatre group we helped spawn, Theatre X, became significant for its theatrical rule-breaking and we found ourselves out on the street. We didn't look for another job.
Our off-the-map theatre company had a good thirty-five years. After the first five, things had shifted and we splintered off on our own to make the work that was ours to make, work that could only grow in our own hands. We'd sweated and gritted our teeth for the Ph.D., left it on the shelf when Theatre X got us pregnant out of academic wedlock, wept when we decided to leave, and knew we'd find our own way to keep going.
It was weird to be nomadic outsiders expecting to support ourselves and two little kids with what we could write, book, and perform as a duo. Fame and wealth never happened, but that wasn't what we were chasing. You don't get that in community centers, little theatres, prisons, high schools, and social service agencies; what we did get was performing face-to-face for real humans, without benefit of stage makeup or nifty lighting, and seeing in real time how it mattered to them. We made a life in theatre and made a living in theatre.
Suddenly the kids were on their own, I was sixty and it was time to break the rules again. We moved across the country, losing all the grant support and funding we'd worked so hard to achieve in Pennsylvania, but we had the nearby ocean and a miracle gave us a house we could buy. I'd been dreaming of California since we left in 1963: now we had our home. What we did not have was the touring network we'd built in the eastern half of the country and we learned the hard way that we couldn't build one again from scratch. We stayed in Sebastopol and sent our storytelling on the road via radio, recording and producing Hitchhiking Off the Map in our home studio for three and a half years. Then we took a deep breath, started touring again, and made the best work of our lives. It hit the peak with Shakespeare's sprawling masterpiece embodied by two humans and two bins of puppets—King Lear in a hundred tumultuous minutes.
Now we've drawn a new map and found a new way to be. Authors. Words on paper. Books. Eight of them between covers, two more in the immediate pipeline. We've seen our 80th birthdays come and go and have more or less absorbed the pain of leaving live performing. But it ain't over till it's over. Even if Covid took us off the road, the party hasn't ended yet.        
###
—From CB—
Normally, when encountering a Facebook post starting with "Men!" I skim past. I don't really want to deny anyone's actualities; nor do I want to defend any indefensible demographic; nor do I want to feel personally superior to others of my own gender. That's all a lose/lose deal.
But I was drawn into the long-standing fray about the toilet seats of the world: up or down? Not that I really have any skin in the game. We have two cats, and if I were to leave the lid up, I'd find them having a slurp. I don't need that.
But this issue isn't something addressed in my Stanford doctoral studies. Aristotle, Kant, Hegel, Nietsche, Marx—none of these had the temerity to address the issue. Of course, those who were users of the old-fashioned privy with a hole in a board, or a convenient olive tree, would have had no occasion to wrestle with this issue. But in that case, is their philosophy truly relevant to our present needs?
One might approach it Platonically: does the Idea of "toilet" come with the seat down or up? Legalistically: does an "originalist" reading of the Constitution prescribe that it's innately Up or Down? Sociologically: does this chronic controversy disadvantage heterosexual coupling and give an advantage to the gays?
Indeed, there are advocates of the principle of Immediate Need: if you need it up, flip it up; if it's up and you need it down, flip it down. But does this not introduce a pernicious relativism into our culture of concrete principle?
And what about the idea of Freedom? As more women are elected to Congress and suffer the shock of a midnight squat into ceramic chill, will this induce legislation that's the first step on a slippery slope into dictatorship?
I have no answers, but for households where this a significant point of contention, I would suggest getting a cat or a dog. It thereby assures gender equality: everyone will be obliged to raise or lower the lid.
###
—From EF—
I don't have any new resolutions for 2022. My imagination is not teeming with new frontiers to conquer, I'm OK with just trying to get more crap off my desk. I don't have a new show to write and rehearse and perform, because we're not doing that any more. One of my favorite singer-songwriters, John McCutcheon, was booked for his Left Coast tour and we had a ticket for January 8. He very sensibly canceled his tour and hopes to stop by in June. He's just shy of 70 and has had a few health issues, as have we all, and I'm glad he's doing his best to stay alive. We are in our 80's and are also interested in staying alive, so we're staying home too. But why?
For me, a starter would be the sunrises. Now that my biorhythms have a standing date with dawn, I get to see them, and sometimes I have to clap my hand over my mouth to avoid yipping loud enough to wake CB. And then I pad downstairs barefoot, loving the animal sense of my skin moving silently over the tiles.
Another perk is having a skilled and attentive lover. We had our own fireworks by the bedroom hearth for New Year's Eve, and we won't wait a year for the next.
Likewise, I am a skilled and attentive cook. The downside is that it's necessary to limit quantity, because otherwise both of us would blow up like blimps.
I have very generous cats. Thirty seconds after lying down on the little couch for a nap, I have one cat on my legs and another on my stomach. I have learned how to stop worrying about the time and just bliss out with the warm purring softness.
We live where we live, in Sebastopol, and after having been out of California for 33 years I make the most of every new day that finds me here. It allows us to have a yard made of wild things: all moss and ferns to the right, creeping jenny and wild violets to the left.
The ocean is only a half-hour's drive, and our Sundays are a combination of a battery charge for the coming week and a swamp clean-out from the last one. I try to limit my on-line time, but FB is my link to many distant friends. The news? I think I just have to be up front and call it an addiction, but at least we make a lot of very funny crude jokes about it. And the ease and frequency with which we make each other laugh is a plus.
We're losing friends, and eventually the remaining friends will lose us. But hey, what a journey. On my last visit to Europe, I spent the final days in a tiny town in southern France. It was the last stop on the train, and there was something wonderful about getting to the station, picking up my bag, looking down the corridor and realizing I was the only passenger. That whole train was mine, and I felt like royalty.  
###
A weekly view of the world we
wake into every morning. 
Books and Media by
Bishop & Fuller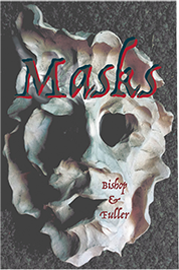 Masks
a historical fantasy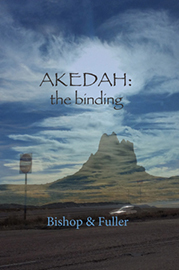 AKEDAH: THE BINDING
a novel of promises broken or kept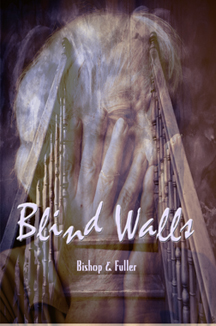 Blind Walls
a novel of blue-collar ghosts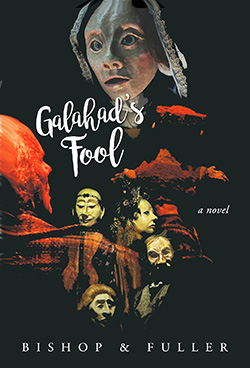 Galahad's Fool
a novel of puppets & renewal

Co-Creation:
50 Years in the Making
A Memoir of the Creative Life

Rash Acts
35 Snapshots for the Stage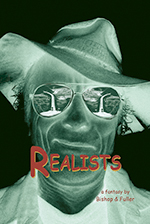 Realists
A Novel of Dystopian Optimism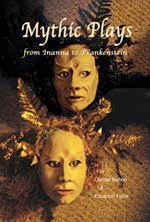 Mythic Plays
From Inanna to Frankenstein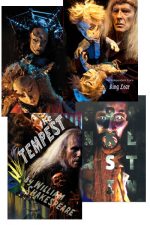 DVDs
Stage Performances!